If you're like most rookie investors, you've probably used apps like Robinhood to buy stocks and experience the excitement of watching your portfolio grow (or shrink).
But what many people don't know is that serious investors and traders avoid these types of apps because they offer very little in terms of features and research tools.
In this post, we'll explore why experienced investors avoid trading apps like Robinhood, and instead, opt in for more sophisticated, although somewhat much more complicated platforms..
Why Are People Drawn to Apps like Robinhood?
Robinhood is a free stock trading app that has gained a lot of popularity in recent years.
This was especially due to the COVID-19 pandemic back in 2020, when many people were laid off their jobs and found themselves at home with nothing except their computer, mobile phone and internet connection.
During this time, many people realised the importance of having secondary income sources in case something happened to their jobs or businesses — and thank goodness for that.
As an ex-financial advisor and current educator of stock investing and trading, this is exactly what I've been trying to tell people for many years — always have a secondary income source or a method of growing your wealth outside your main source of income, because you never know what might happen in the near future.
Stock Investing and Trading Seems Unnecessarily Complicated
For most newbie investors, the world of investing and trading stocks can feel very overwhelming.
At times, it can feel like a secret, members-only club; that only people with intimate industry knowledge of the finance world can make a real profit from — especially considering that the image that pops up for most people when they think of someone investing or trading stocks is a person staring at numerous charts, financial stats tables across various screens with lots of dials and switches for 12 hours a day.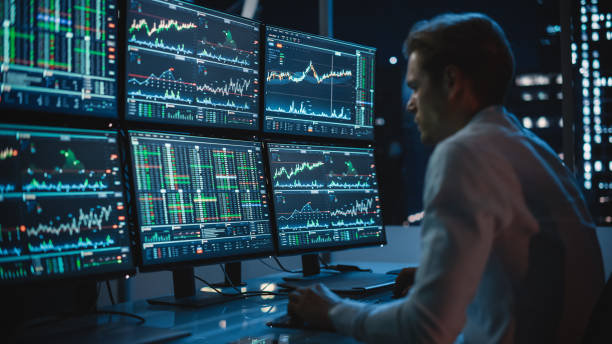 That, combined with the overwhelming amount of information that exists out there when it comes to learning how to invest in shares, can really put people off from ever taking up stock investing and trading.
The Sexy Simple Appeal of Intuitive Stock Trading Apps
Apps like Robinhood on the other hand, provide a simple and convenient way to invest.
Not everyone has the time or knowledge to research individual stocks, so apps like Robinhood offer a hassle-free way to get started.
In addition, these apps often have:
a simple, intuitive interface that makes managing their portfolios easy and convenient — all in the palm of your own hand
"low fees" or "no fees at all" (I'll talk more about this below), which makes them very appealing to budget-minded investors.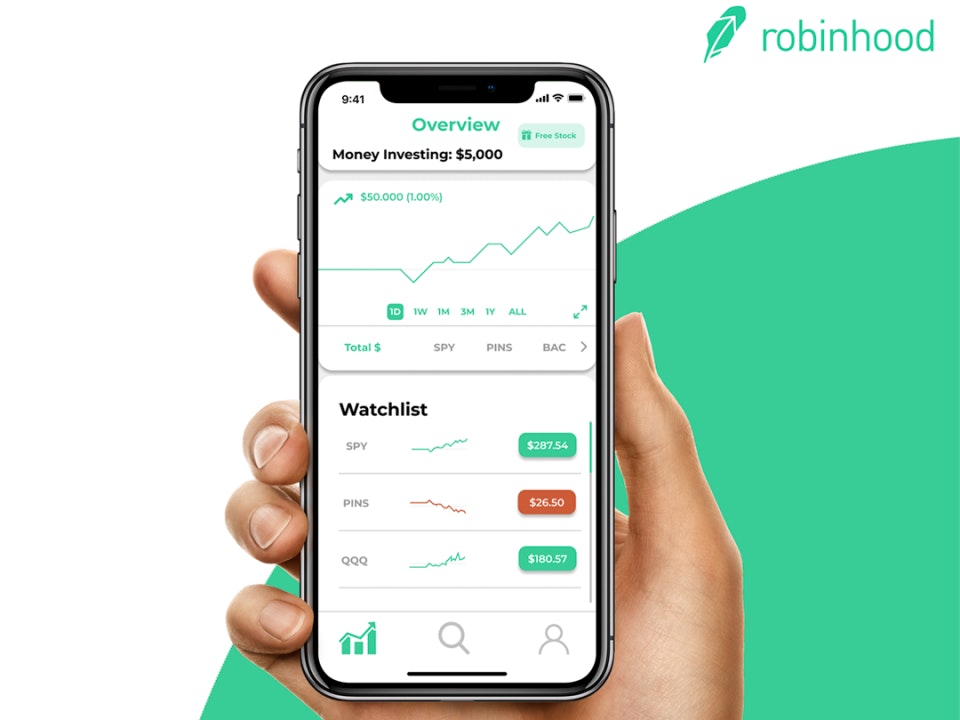 In Robinhood's own words, they have "democratized investing", and that is why so many people are drawn to it.
Add to this the unprecedented rise of the markets over 2020-2021 after the big COVID-19 market crash (which really shouldn't have happened, but did because of external interference), with many rookie investors profiting by investing in the dip or investing in the artificial reversal, and you have a huge influx of investors thinking they've mastered investing by simply clicking a few buttons on their screen.
The Untold Truth of "Commission-Free" Apps like Robinhood
Anyone who's ever traded stocks knows that there's always a commission involved. Whether it's a few dollars per trade or a percentage of the total value, you always have to pay something just to make the transaction. So when Robinhood came out with a commission-free trading app, it sounded too good to be true. And as it turns out, it probably is.
Although commission-free trading sounds great in theory, it can actually end up costing investors more in the long run.
For example, Robinhood makes money by selling its users' orders to high-frequency traders (imagine big companies with super-fast computers on autopilot) who then execute the trades. This practice, known as "selling order flow," is perfectly legal, but it means that Robinhood is essentially "front-running" its own customers.
Don't worry about the jargon I've just mentioned – what this basically means is when you place an order with Robinhood, they don't actually execute the trade themselves.
Instead, they sell the information that you are willing to pay a certain price for a stock to other companies called market-makers, who then take the information to buy the same stock at a lower price and sell it back to you for a profit.
To explain this with an example:
Let's say you're interested in purchasing 500 shares of Stock ABC for $1.00, and you put through an order on an app like Robinhood
Robinhood then takes that information and sells it to a market-maker like Citadel Securities (i.e. selling order flow)
Citadel Securities knows you want to purchase it for $1.00, so it finds someone willing to sell 500 Stock ABC for a lower price like $0.99 and buys it off them for that price (the first part of front-running)
Citadel Securities then processes your order for 500 shares of Stock ABC by selling their 500 shares that they bought for $0.99 to you for $1.00 (the second part of front-running)
Citadel Securities then makes a profit of $0.01 x 500 = $5
All of this happens in less than a fraction of a micro-second (you can thank technology and speedy internet connections for that), and that essentially becomes your "hidden brokerage fee."
In summary, Robinhood is just the "face" of the transaction. You may not be paying brokerage fees on the surface, but in most cases, you are paying more than the market price.
That may not sound like a big deal, but over time it can add up to a significant amount of money.
Why Serious Stock Investors and Traders Avoid Apps Like Robinhood
The "hidden commision fees" built into the transaction outlined above are just one reason that serious stock investors and traders avoid apps like Robinhood.
On top of that,
The selection of stocks on Robinhood is limited  – stocks are often limited to a specific region of the world – such as the United States, or Australia.
The app lacks research and analysis tools – this makes it difficult to research stocks thoroughly.
There is a lack of customer support – which means that you're often on your own when something goes wrong
There is a lack of tools such as stop losses – which are essential for risk management
Any Trading App is Okay – The More Important Aspect is Research / Due Diligence
Overall, Robinhood is a great option for beginners just getting started, but more experienced investors will likely find it frustrating and limiting.
Having said that, it is a viable option to execute your trades – any platform is good to get started.
The danger however, is when trading apps like Robinhood make it too easy to just buy and sell stocks without first having done the research.
And that's where the danger lies — clicking to buy or sell is easy. But doing the research to back up those decisions? That requires more work.
Unfortunately, most newbie investors and traders using apps like Robinhood are likely to buy "what's hot" rather than make well-researched decisions. Without research, trading apps essentially become like  online casinos masquering as investing tools.
If you're interested in learning about the basics of how to research before making a stock trade or investment, our FREE Online Masterclass may be just what you need.
In our jam-packed 90-minute class, we'll walk you through everything from how to choose the right stocks to invest in to risk management tips that will help keep your portfolio healthy.
Register today to get started on your path to financial independence!
Terry